Epinions, established in 1999, was one of the first websites that allowed customers to review products and services. Since then, several other sites have been established including CNet, Amazon and Yelp!. According to a survey by Deloitte's Consumer Products group, 62% of consumers read consumer-written reviews, and 82% of these people say their purchases were directly influenced by the reviews they read. While many consumers in developed countries have access to customer reviews on anything from laptops to restaurants, low-income users in developing countries have minimal information to make informed decisions on products and services that they need.
Although there has been an increasing emphasis on feedback from the end-user in the international development space, I am not aware of a global platform that allows low-income users to provide and retrieve feedback on products and services that meet their basic needs including health, education, energy, income generation, agriculture, and other aspects of their lives.
A platform such as this would serve two purposes:
Low-income users would be able to give and access reviews to improve their ability to decide what products and services they utilize.
Companies, social enterprises, NGOs and governments would be able to capitalize on user data to improve the design of their products and services.
I am in the beginning stages of building a social enterprise that would do exactly this. The enterprise would involve the following:
An SMS based system that would allow users to send and retrieve customer reviews via mobile phones
A publicly available database that would contain user reviews and comments
A service that would help organizations interpret data to improve design
As Amartya Sen said in "Development as Freedom," "Freedoms are not only the primary ends of development, but they are also among its principal means."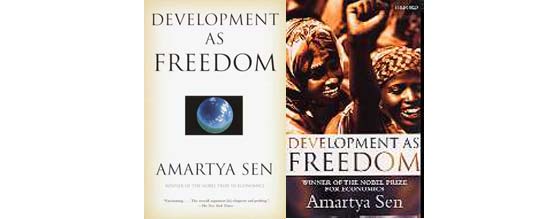 Such a system speaks to Sen's views on development, and the fundamental right of low-income users to be active consumers with a strong voice, rather than passive recipients of products and services.
To translate this idea into action, I am working with Civitas, a consulting firm associated with the Centre for Public Policy Research to conduct market research and to pilot the approach in Chennai, India. The findings should be available at the end of February. Stay tuned!
Subscribe in a reader