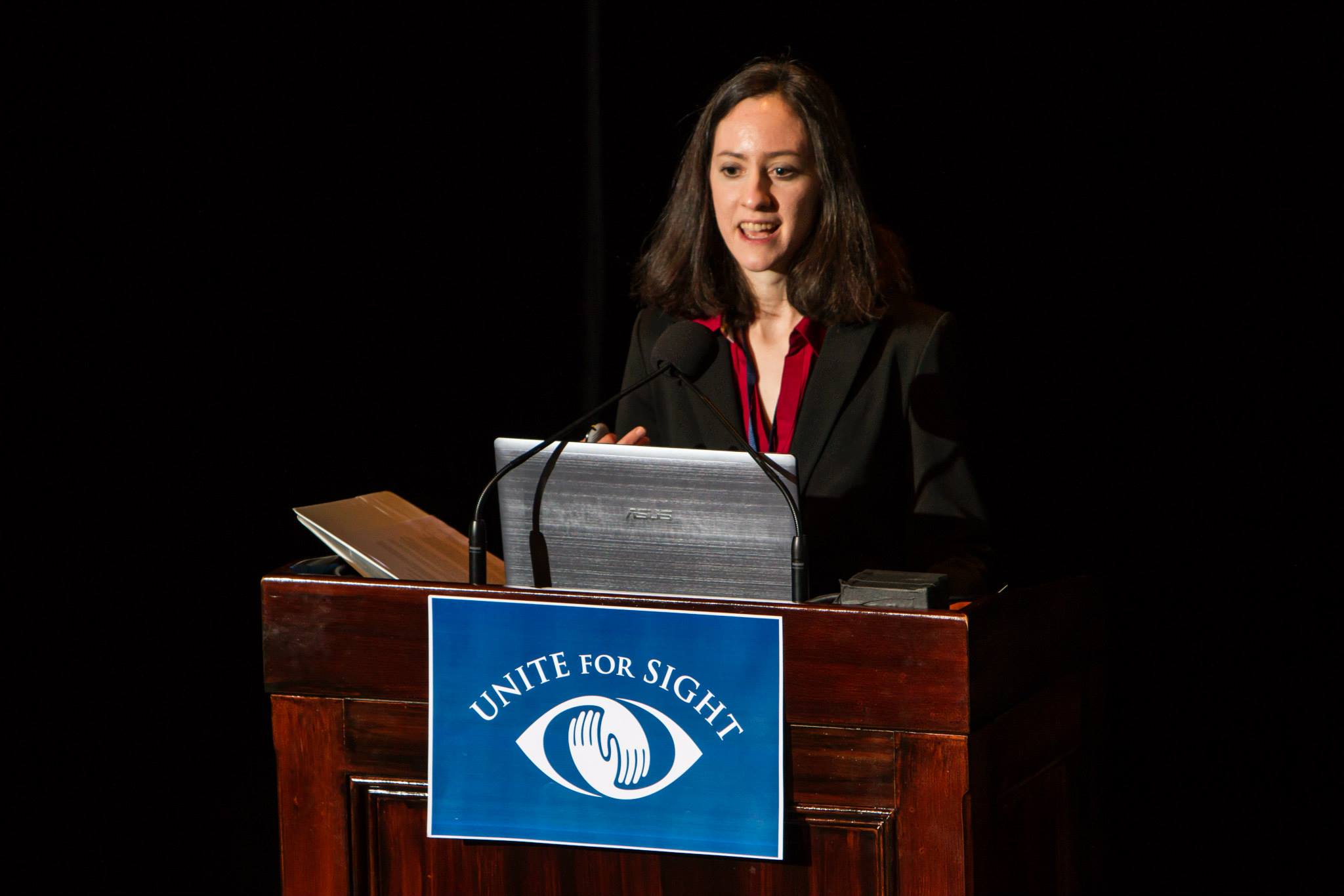 I had the opportunity to attend the Unite for Site's Social Entrepreneurship Institute conference on Friday, December 6. The speakers offered several poignant pieces of advice on how to build an effective organization, how to measure impact, and how to bring an organization to scale. Below I'll highlight key points that resonated with me.
Unite for Site: Social Entrepreneurship Institute: Speakers from organizations with non-profit, for-profit and joint models spoke, showcasing the potential effectiveness of a range of business models.
Keynote:
Ned Breslin, CEO of Water for People, brought up several interesting points on systems change. The following outlines his thoughts:
External Challenge: The philanthropic landscape is changing and many investors want to "buy outcomes." In other words, investors want to ensure investments yield impact. Yet, there is a disconnect between the leadership of these organizations, and the implementing officers within these organizations. The implementers within organizations have not yet been provided with the means to experiment, and invest in high risk (potentially high reward) ventures. Water for People has addressed this shift, in part, by using a technology the organization developed called FLOW.

Internal Challenge: Ned emphasized that the most successful social entrepreneurs don't safeguard their ideas and products. He has attempted to stay true to this in several ways including open-sourcing FLOW's code, and renaming and reshaping Water for People based on requests of in-country partners. As a consequence, marketing and brand equity can be challenging. Some staff are turned off by this approach leading to high turnover. However, the right staff have been able to creatively work around this challenge.

Area for change: Some organizations still preach that high overhead is the sign of a poorly functioning organization. Charity Navigator, an independent evaluator of charities, uses several metrics including an organization's administrative and fundraising expenses to determine the organization's rating. Ned suggests the end to ratings because the focus on overhead obscures the real issue of impact. This article by Tom Murphy elaborates on the point that overhead can contribute to rather than detract from impact.
Key Lessons Learned from Global Entrepreneurs:
Tyler Gage, Co-CEO of Runa, shared several lessons learned from his experience starting up a for-profit company. Runa is a for-profit company that purchases leaves from Ecuadorian farmers in the Amazon to produce an energy drink, and that simultaneously creates sustainable livelihoods for small farmholders. Runa Foundation is the non-profit arm of the social enterprise. Here is the link - http://runa.org/.
Sustainability:

Tyler suggested that when running a for-profit social enterprise, it is key to focus on the business and ensuring its sustainability while keeping the social mission at the core of the business.

Building the Organization:

As a student at Brown, Tyler's professor suggested that a successful entrepreneur would be able to articulate the 'dramatic difference' in his/her idea compared to other companies.
Tyler also articulated the importance of storytelling as an entrepreneur to encourage people to believe in the product, service, and/or company being sold.
People can be managers, leaders and/or entrepreneurs as Tyler says. Understanding these categories, and the appropriate type of person that should be recruited into the positions at an organization is a necessary component to a strong organization.
Fake it 'til you make it! Tyler spoke about how he developed an advisory board with his co-CEO to build credibility before he and his partner did anything else. He had a background in English literature, and had extremely limited knowledge of supply chains and several other aspects of Runa before he built it. By taking the time to build a solid advisory board, and by learning about the other aspects of the company on his own, he was able to convince the relevant stakeholders of Runa's quality.
As the CEO, Tyler spoke about the necessity of understanding and knowing all relevant company numbers (profits, loss, etc.), and having quality materials to present.

Measuring Impact: Jen Chiou, Executive Director of the newly formed Crisis Text Line, spoke about what it takes to launch a technology start up with a social mission. This is what she had to say about the data-drive culture at her organization:

If an organization is tracking information that doesn't subsequently lead to action to improve the organization, then that information should not be tracked.
Each organization has several types of data they must track - data on operations, program implementation, and long-term data such as impact. These need to be separated from each other, and appropriate data should be collected to track each area.
Executive Director of Innovations Poverty Action, Annie Duflo, spoke about the role of randomized control trials in measuring impact of social programs. Unlike traditional monitoring, IPA hopes to accomplish the following through RCTs:
Research last-mile problems to understand why users won't adopt particular products and services although these products have already been proven effective.
Generate evidence on what works best.
Understand customers' behaviors.
Create simple interventions.
This is a flavor of the discussion spearheaded by numerous noteworthy speakers at the day-long conference in New Haven, Connecticut.
Subscribe in a reader